A photographer, a family…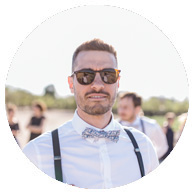 I like saying I've had many lives in my life.
For me life is a road full of turns, jumps, detours, crossings paths, but in any way a long calm river. These are the variations that make our stories and who we are.
I've been a firefighter, I've travelled the world, I drove a thousand miles by hitchhiking, I kept a travel blog, I've worked in a mine in the middle of the Australian desert, I started a family, I lived intense moments in a crowd, I got lost at the other end of the world and I learned 4 different languages (French, Portuguese English, Spanish).
I like talking, laughing, meeting people, discovering other cultures, learning new languages and listening to the stories of our elders.
I would like to learn Esperanto, skydive, travel with my children around the world, get tattooed, see the Northern Lights, take the Trans-siberian, write a book about myself and my family's history, give joy to those close to my, to the ones I meet, to those who trust me and to follow the bride and groom on the other site of the world !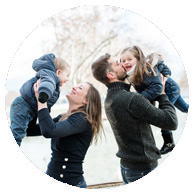 My loveliest encounter, my confidant, my best dance partner, the one with whom nothing matters anymore. The origin of my inner peace, my self-confidence and my strength. 
The big leap for the world tour, the beginning of my film culture and my artistic creativity.
The mother of my two wonderful children.
Their first "dad", the beginning of my emotional sensitivity, the hugs that erase in no time the worst days. Long nights to look after them and long hours of family naps, lots of joy and pride, my first fears, my first apologies to my parents. The desire to go further, to outperform, to be happy and make people happy …

My big girl, my little man!